LUXURY YACHT & BOATS RENTAL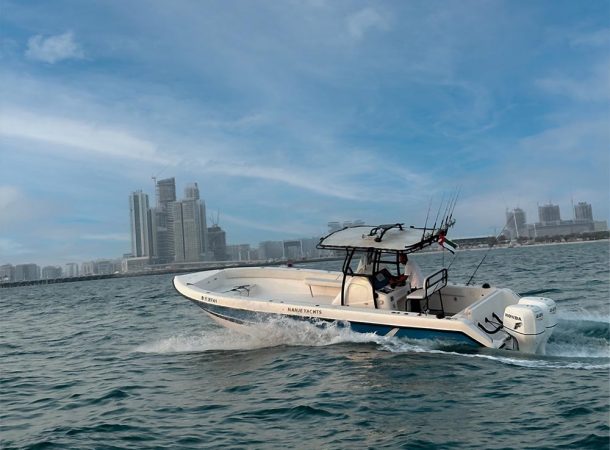 33ft fishing boat
33 Feet / Up To 10 People / Swimming / Sightseeing / Quality Sound System / Safety Equipment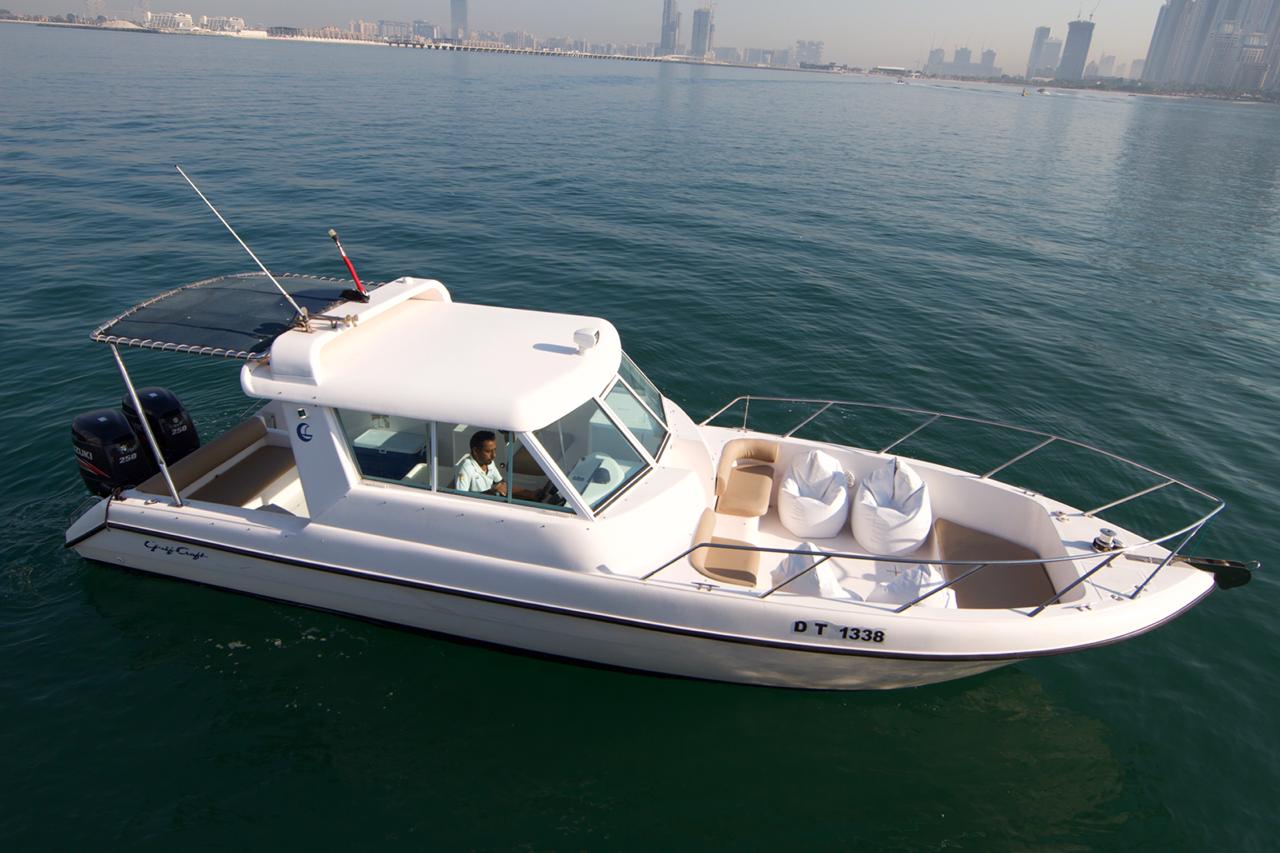 35ft Fishing Tour Boat
35 Feet / Up To 10 People / Sunbathing / Washroom / Quality Sound System / Safety Equipments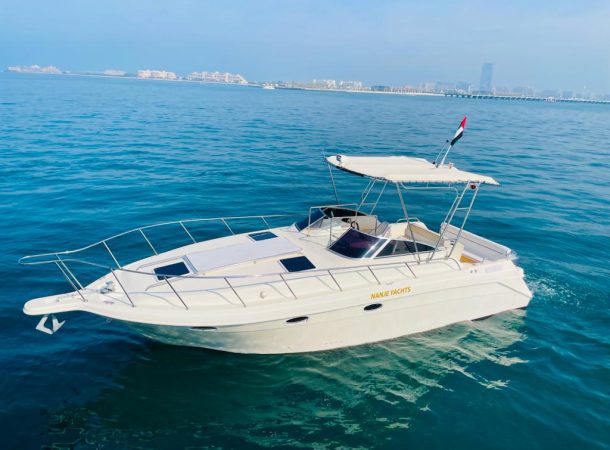 37FT sightseeing Mini Yacht
37 Feet/ Up to 12 people / Kitchen/ Sundeck/ Bedroom/ Saloon / Quality Sound System/ Safety Equipments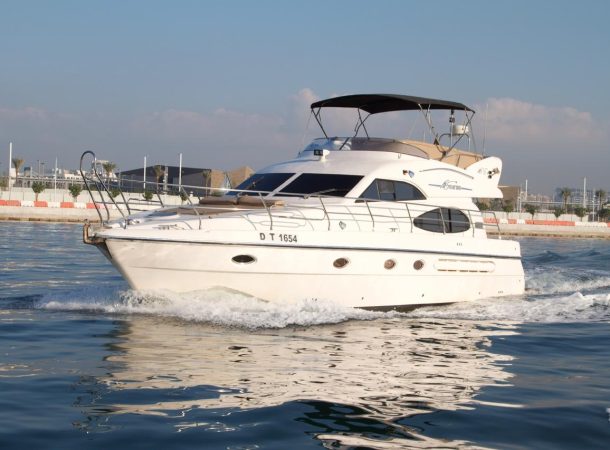 50FT SIGHTSEEING YACHT
50 Feet / Up to 20 people/ Cabin / Fly Deck / Sundeck / Saloon / Kitchen / Bedrooms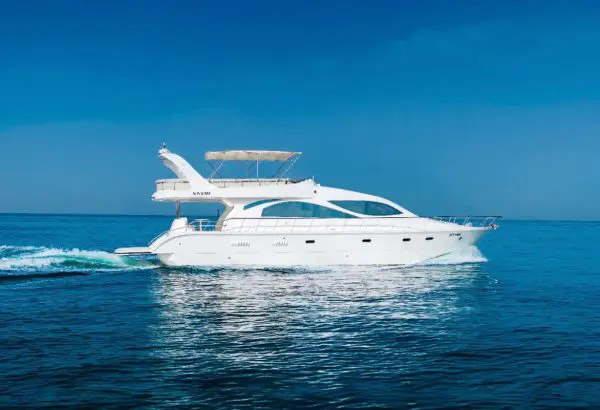 70FT Charter YACHT
70 Feet/ Up to 30 People/ Cabin / Fly Deck / Sundeck / Saloon / Kitchen / Bedrooms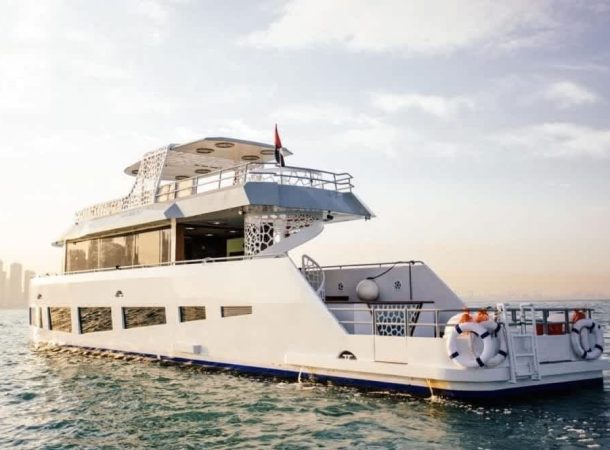 95 FEET PARTY YACHT
95 Feet/ Up to 65 People/ Cabin / Fly Deck / Sundeck / Saloon / Kitchen / Bedrooms / 8000 litre pool
Most Luxurious Comfortable and Affordable Yachts Rental Dubai

Unable to plan something – the best? Well, we Nanje Marine Services are here to give you the best suggestions about Yacht Rental Dubai Marina, to help you attain something spectacular and out of the box without hiking your budget.
Dubai is known for its luxurious lifestyle and stunning views, and what better way to enjoy them than on a yacht? With so many rental yachts available in Dubai, it can be difficult to find the best one. Fortunately, you are at the right place, that offers luxurious, comfortable, and affordable yachts for rent. We provide reliable yacht rental management services and provide top-notch customer service. Whether you're looking for a short weekend getaway or a longer holiday cruise, Nanje yacht rental company has the perfect option for you. From small day cruises to large luxury yachts, they have something for everyone. So if you're looking to experience the best of Dubai's waters in style and comfort, look no further than these luxurious rental yachts!
The unmatched luxury, the breathtaking ambience of the cruise and our award winning chefs cater you the best taste! Nanje Marine Dubai promises a beautiful yacht ride and amazing views of the Marina with the best yacht rental in Dubai Marina.
Choose the exotic rental yachts in Dubai as you connect with our professional team and their guidance. Cherish the most wonderful cruise of your lifetime with our gracious hospitality. We offer you with an extensive list of Dubai Marina yacht rental packages to help you plan the perfect party to suit your vision and budget. We promise to make bespoke packages to help you to meet your overall requirements without any fail. We envision providing luxury boat renting in Dubai.