Marine radars are essential for ensuring the safety of ships at sea. By detecting and tracking other vessels, marine radars help to avoid collisions and accidents. They also provide critical information about weather conditions, allowing ships to navigate safely around storms and other hazards.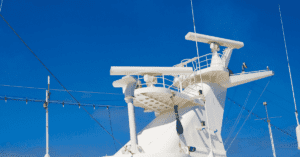 Marine radar service engineers in UAE from Nanje Marine explain why shipping vessels and boat owners should understand more about Marine Radars
Nanje Marine, a marine radar service engineer company in the UAE, explains the importance of shipping vessels and boat owners understanding marine radars. Marine radar is a critical piece of equipment for any shipping vessel or boat owner because it helps to avoid collisions, track storms, and find land. Understanding how marine radar works is essential for anyone who owns or operates a shipping vessel or boat.
Marine Radio Detection and Ranging Systems
Marine radio detection and ranging systems, or RDF, are key technology used by vessels to locate objects in relation to the ship's current location. RDF works by sending and receiving radio signals with the help of satellites. A ship's radar constantly sends out signals, which bounce off other vessels in the sea and are then received back by the radar. This helps the crew understand the traffic ahead, avoid collisions, and steer to safety.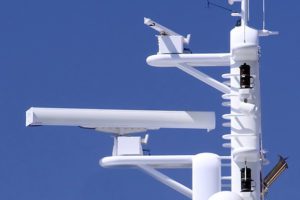 The most basic features of a marine radar are the transmitter power and the beam angle. The power output can range from 2 to 4 kilowatts for normal-sized boats. The strength of the transmission is directly linked to the radar's power and affects how well it can penetrate dense environments like fog or rain. The beam angle is determined by the size of the radar antenna. 
Narrow beams emitted from large antennas can help differentiate between various objects in the sea, which is difficult to do with shorter antennas. Shorter antennas are installed when the mariner needs to sweep a much larger area at once. Nanje Marine, a leading marine service provider in the UAE, has expert engineers who can help boat owners install custom radars. Marine experts at Nanje Marine have dedicated experience working on boats, vessels, and onshore.
Each radar has a zone around the vessel known as the guarding zone. The guarding zone can be specific and can alert the crew if something doubtful falls inside the zone. The radar comes with interface displays for easy understanding of the location. The split screen display helps you to control the boat by taking into accord things that are near and far from the boat.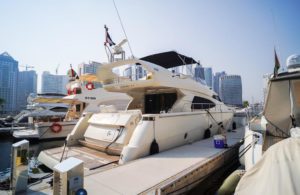 Marine Radar is a Fantastic Tool for Avoiding Collisions at Sea
Marine radar is a fantastic tool for avoiding collisions at sea – the "echo trail" feature allows you to see potential obstacles in your path and navigate around them easily. The echo trail is displayed on the split screens of the radar console, so the crew can keep an eye on everything happening around the vessel at all times.
Marine radars can be expensive, so it's important to talk to a Nanje Marine engineer before making a decision. If you're looking for a radar that comes with other marine electronics, that can be a better option. Integrating marine components can simplify installation and reduce costs. However, you may need to sacrifice some features that come with an integrated package.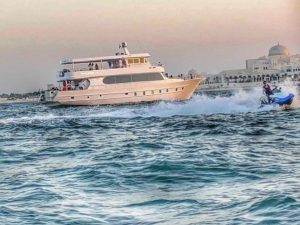 Why Safe Navigation at Sea is of Utmost Importance
Safe navigation at sea is of utmost importance and it is the duty of every vessel owner to ensure the safety of their crew. Therefore, tracking all objects on your navigational path is essential. With the latest technology in marine radars in the UAE, boat and vessel owners can benefit from different radar systems that make it easier to track other floating objects. Some radars can even help you mark positions so that you can monitor any suspicious activities around you in the sea. By keeping track of all objects around you, you can be sure of a safe and smooth journey at sea.
Oceans can be unpredictable and dangerous, so it's important to always be aware of your surroundings using a radar. Sailors often miss smaller boats when they're focused on looking for bigger ships, but this negligence can be fatal. The crew needs to be vigilant in reviewing the radar data and paying attention to the changing sea conditions so that they can make the best decisions for the safety of everyone onboard.
Radar technology has come a long way, and one of its major innovations is the ability to plot the relative positions of vessels over time. This means that the moment other ships enter your guarding zone, you can track them and adjust your course accordingly to avoid any collisions. Nanje Yachts is also an expert in Boat Rental Dubai. Contact us for Yachts in Dubai Rental
When you're out at sea, the priority is always the safety of your crew. With radar, you can rest assured knowing that you have a better chance of keeping everyone safe.

Conclusion
Nanje Marine services Company Dubai always urges clients to install the latest radars available in the UAE sector and keep updating marine navigational systems in UAE. Our experts can help you choose a compatible radar for your boat or vessel. Consult with us today to get started. Nanje Marine expert in Yachts Refit & Boat Repair Shop Dubai