For many people, fishing is a form of relaxation and meditation. Although it can be a fun weekend activity, all fishermen know the amount of work it takes to maintain a fishing boat. Luckily, there are some ways you can regularly keep up your vessel to avoid having to do major repairs.
By regularly cleaning your boat and checking for damage, you can avoid any major issues that could occur. Fishermen should also make sure to winterize their boats properly to avoid any damage that could occur during the colder months. By taking these simple steps, you can ensure that your fishing boat will last for many years to come.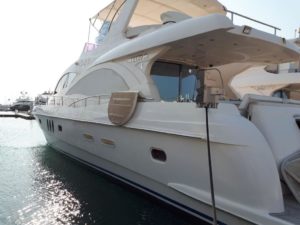 The Importance of Maintaining Your Fishing Boat
Fishing is a great way to relax and take a break from the hustle and bustle of everyday life. And as a responsible boat owner, it's important to minimize the chance of any surprises by doing some regular maintenance on your vessel. Whether you're fishing on the open sea or a quiet lake, proper boat maintenance is a skill all fishermen should learn. It's never too late to start taking care of your boat, so you can enjoy many years of peaceful fishing trips.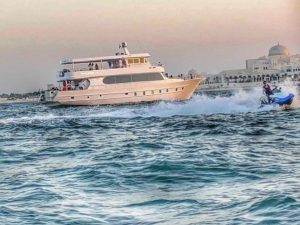 Hard Parts & Battery Maintenance
The last thing you want is to get stranded in the middle of open water; a dead battery can cause a major disaster and quickly turn your peaceful fishing trip Dubai into complete mayhem. Therefore, it is crucial to check and maintain your fishing boat's battery before setting sail.
Before heading out on your next fishing trip, make sure to double-check that your boat's battery is fully charged and listen for any unusual noises after starting the engine. Additionally, boats typically need an oil change every 50 to 100 hours spent fishing, so it's important to stick to a regular oil-changing schedule.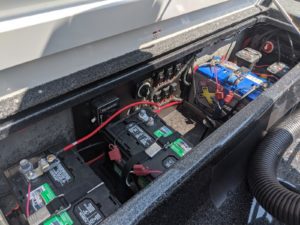 Keep Your Fishing Boat Clean
After returning from a successful day out on the water, the last thing you want is to be known as the fisherman with the smelly boat. To avoid this, make it a habit to clean your fishing boat after every trip. This way, you'll not only be polite to those around you at the dock, but you'll also extend the life of your boat by keeping it clean and free of harmful build-up.
Fishing can be messy, but it's also a lot of fun. You can expect your deck to be strewn with blood, scales, and fish pieces after a long day of tossing your line. After you've unloaded your equipment, wash your deck using mild soapy water and a durable boat brush to scrub the grimy residue away.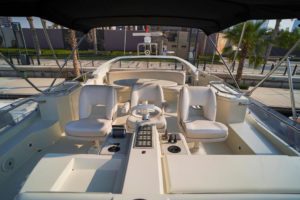 Remove All Moisture
Leaving moisture on your fishing boat can cause long-term damage like mold and rust. Dew can cause mold and salt water can cause corrosion, so it's important to wipe away any wet areas with a highly-absorbent towel when you see them.
A clean fishing boat not only looks great, but it will also give you the peace of mind that comes with knowing your prized investment is well-cared for. Not to mention, a clean fishing boat will last longer and continue to look amazing for years to come with just a little elbow grease and the right boat cleaning supplies.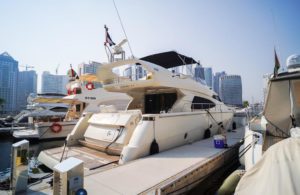 Keep Your Fishing Boat Clean With CleanTools
The Nanje Marine Service is here to help make your boat cleaning routine easier with our super absorbent towel that dries twice as fast as your average terrycloth or chamois. Shop our boat-approved cleaning products and let us help you get back to enjoying your time on the water with family and friends.
Nanje Marine Services Dubai brings you complete yacht/boat Care with :
– sophisticated diagnostic programming services that keep tracking of the complete engine health,
– yacht trailers for rent to haul your yacht/boat as you roam around,
– the best Yacht repair and maintenance in Dubai, topnotch superyacht services in Dubai.