Here are some of the services we provide include inboard and outboard repairs, engine services, electrical work, antifouling, painting and polishing. No matter what you need, we are here to help you get your yacht back in tip-top shape! Nanje Marine Services is a comprehensive yacht refit company based in Dubai, UAE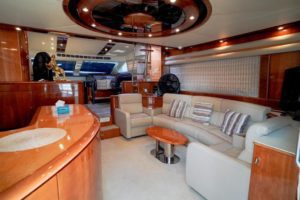 Inboard Engine Services
At our yacht repair services in Dubai, we have a specialized mechanical team that offers a broad scope of customized services designed to suit individual mechanical or maintenance requirements for a variety of diverse yachts. This way, we can ensure total mechanical help to your yacht.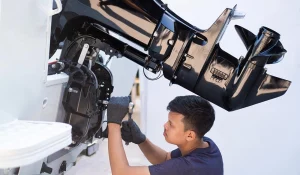 Out Board Engine Services
A smooth and seaworthy vessel is any sailor's dream! Our yacht brokerage in Dubai offers motor repairs and routine maintenance, as well as generator service. Our able team of technicians is ready to replace and repair motors, and generators to keep your systems running.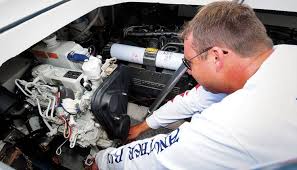 Electrical Works for Yachts
Our team of skilled professionals can construct and assemble new control panels, distribution panels, navigation lighting panels, and single line diagrams for all electrical circuits for class approval and load charting. We also provide troubleshooting services for yacht AC/DC systems. With our own Marina electric platforms, we are able to provide a comprehensive range of services to our clients.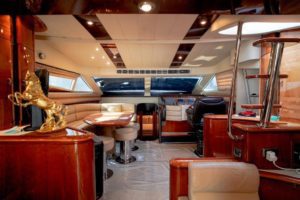 Antifouling 
Our experts say that based on where your boat halts and how often it is used, you'll need to antifoul every six to 15 months. To keep your hull in optimal condition, we recommend getting it inspected and cleaned by a trained and knowledgeable professional with over a decade of experience in yacht antifouling, servicing the Dubai area.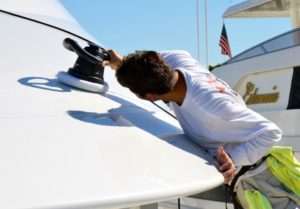 SS Polishing for Boats
At our company, we own an in-house lathe machine that allows us to easily and quickly perform all kinds of work with stainless steel, aluminum, and brass without any delays. In turn, we're able to deliver high-quality stainless steel polishing at a minimal cost to our clients. Our services include in-house metal polishing, propeller polishing, exhaust pipe stainless steel fabrication, fabrication of tanks, and repairs & fabrication of zinc anodes.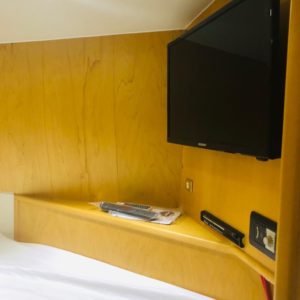 Carpentry Works for Yachts
Our team of qualified experts has many years of experience in yacht carpentry work in Dubai and can provide a wide range of custom plans and creations to meet our customer's specific needs.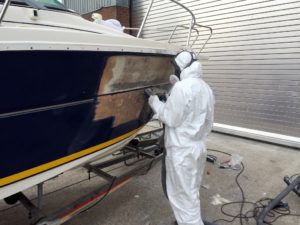 Fiberglass
At Fast and Reliable Experts, we provide the best quality fiberglass and gelcoat repair services in Dubai, ensuring that your boat looks great with a first-class finish. Our team of experts is fast and reliable, and our services are affordable, making us the perfect choice for all your gelcoat and fiberglass repair needs.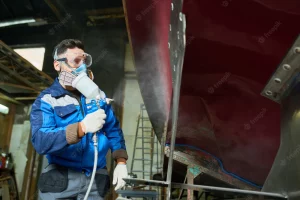 Painting Work for Boats
At our company, we specialize in painting sailing yachts, fishing boats, and mega yachts! We have a team of industry experts who are skilled yacht painters and who use the best materials and paints to make sure your vessel is durable and looks amazing. We use the most advanced technologies available to us to make sure your yacht is protected against the elements and always looks its best.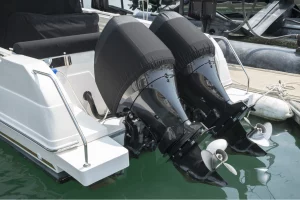 Propeller Shaft Repair, Straightening & Alignment
At our propeller repair shop, we can fix all types of damage, from reshaping blades to worn tips and damage from reef grounding. We can also bond and repair shafts, manufacture new shafts, and align shafts efficiently.
Air Conditioning for Yachts
Our trained professionals can help you experience the highest level of comfort with our marine Refrigeration & air conditioning services. We offer high-quality air conditioning systems for all types of Yachts, ensuring that you have the right temperature, humidity level, and airflow.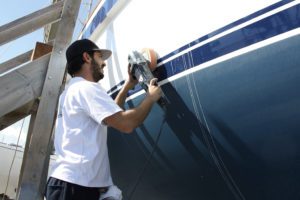 Upholstery for Yachts
We understand that when it comes to interior yacht upholstery, surfaces and maintenance, you want only the best for your vessel. That's why we only use the finest leathers and fabrics, as well as the most reliable techniques, to ensure a truly polished product. Our team of experts will work with you to create an interior space that perfectly reflects your aesthetic, with a finish that you'll be proud to show off.
Steel Fabrication for Boats
Our team of efficient welders and fabricators are experts in steel and aluminum yacht repairs and services. They are multi-skilled and experienced in marine construction, general welding and repairs, collision repair welding and fabrication, handrail repairs, and other deck fixtures. We have been providing extensive welding and fabrication services to our customers for almost a decade now.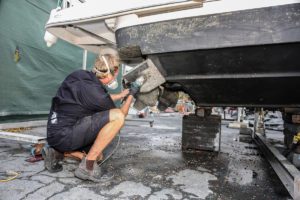 Get professional repair, maintenance, logistics, testing, storage, and transportation services for Boats and Yachts from Marine Companies in UAE. With years of experience and highly trained staff, you can rest assured that your watercraft is in good hands. Get a quote today!
Nanje Marine Services in Dubai
Nanje Marine Services is proud to offer our full range of yacht services here in Dubai. Nanje Marine Services Dubai was established in 2015 with the vision of becoming one of the leading yacht refit companies in the city. We pride ourselves on our integrity, customer service, and our ability to deliver on our promises. So if you're looking for upgrades, repairs, maintenance, or a full conversion service, look no further than Nanje Marine Services Dubai. You can also contact us for boat rental Dubai
We provide a wide range of services in Dubai, including inboard and outboard repair, engine services, electrical works, antifouling, painting, and polishing. We're dedicated to providing our clients with high-quality services and work hard to ensure that every job is done to the best of our abilities. Contact us today to see how we can help you!