Yacht Trailer Wiring Guide for Dubai
To legally tow a Yacht on public roads, you have to have a functioning signaling system in place. You accomplish that by wiring the trailer to your vehicle, thus ensuring that your signals will be in sync with the ones you operate from your car. This is not only a convenience for everybody else on the road but an essential safety measure for you as well.
You also need working tail lights and brake lights on your trailer to ensure you don't get pulled over by a police officer who's only trying to maintain the safety of everyone on the road. For your own sake, properly wiring a Yacht trailer will go a long way toward giving yourself a more pleasant afternoon with the Yacht. Here's what you need to know.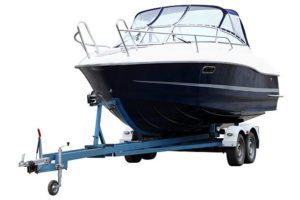 Identify the Trailer 
Wiring System First
The first step is to identify the type of wiring system your Yacht uses:
The two-wire system is very common and a

simple way of matching up your trailer with your vehicle. The stop/brake

signals and the turn signals will be communicated along one wire, with the

taillight system coming along a separate wire.
The three-wire system is very common for

cars. It will send your stop/tail/turn signals along three distinct wires.

You'll likely need a converter to properly tow a trailer, sometimes known as a

"three-to-two" converter.
There are other types of systems that your Yacht trailer may use, so make sure that you consult its individual instructions to see if your Yacht trailer has any specific needs.
How to Wire Your Yacht
Trailer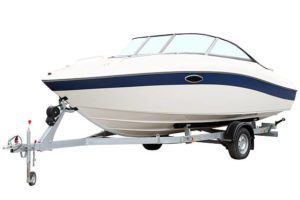 Once you understand which wiring system your car and your 
Yacht/Boat trailer use, you'll have a sense of the next steps involved:
For

disparate systems, purchase a

converter as needed, such as a three-to-two converter.
Ideally,

your vehicle will come with a factory-installed connector. If it does not,

you'll have to use custom wiring. Make sure that you look up your car and do

some searching online to find custom wiring kits specifically designed for its

specific lighting system. This will save a lot of guesswork. Unfortunately, as

your car might use a different system, we can't tell you the specific steps

involved without knowing that system.
Follow

the instructions of your kit, making sure that you're wiring the proper

assembly (such as a three-wire system to the two-wire system of your Yacht

trailer). Make sure you know each wiring system's assembly before you start.
Assemble

the proper connections. Your trailer wiring will include a plug connected

to your vehicle's lighting circuitry and its matching connectors on the

trailer. This is the point at which you might also need a converter to serve as

a buffer between the two connections and ensure the lights work properly.
Test your

trailer lights. Once you've wired your trailer, the last step is to confirm

that it's working. Make sure that you test all

lighting systems: brake lights, tail lights, and turn signals. Don't simply

test your signals and trust that the rest of the wiring is in place.
Once tested and assembled, you're ready to tow your trailer—and your Yacht. But make sure that your signals are clear with the proper Yacht cleaners. Continually test your lighting connections each time you take the trailer on the road. It's safer for you and the other drivers, and it will allow you to put the rest of your energy towards enjoying the trip!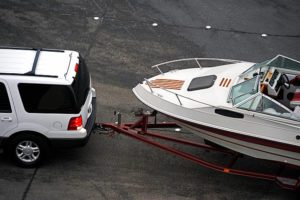 Nanje Marine Service Company Dubai
Do you have a boat and need a trailer for rent in Dubai to haul it with? You now have the option of trailering your boat to different islands or better fishing grounds in Dubai. We have 2 different trailers on rent in Dubai to fit boats up to 50ft long and a maximum weight of 4900 lbs. Nanje Yachts also specialize in yacht rental Dubai.